100 Years of Excellence in Journalism and the Arts
Join us in celebrating 100 years of excellence in journalism and the arts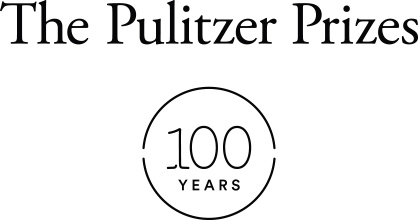 War, Migration and the Quest for Peace
May 19 – 20, 2016
The Ebell of Los Angeles
4400 Wilshire Blvd.
Los Angeles, CA 90005
This year marks the 100th awarding of the Pulitzer Prizes. To celebrate, the Los Angeles Times and USC Annenberg School for Communication and Journalism are hosting two days of performances and conversations reflecting on subjects as timely today as they were a century ago.
PROGRAM

THURSDAY, MAY 19
The Wilshire Ebell Theatre
7 – 9 p.m.
Keynote Program
A conversation with Fredrik Logevall, 2013 History Pulitzer Prize winner and Laurence D. Belfer Professor of International Affairs at the Harvard Kennedy School; and Sebastian Junger, bestselling author and director of the documentary "Restrepo" and Viet Thanh Nguyen, 2016 Pulitzer Prize winner for his debut novel, "The Sympathizer"; moderated by Kim Murphy, LA Times assistant managing editor and Pulitzer Prize winner. Performances of excerpts from "Elliot, a Soldier's Fugue" (2007 Drama finalist) by Quiara Alegría Hudes (2012 Drama) and "Disgraced" by Ayad Akhtar (2013 Drama) will follow.
FRIDAY, MAY 20
The Ebell of Los Angeles Clubhouse
10 – 11:30 a.m.
War
Panelists:
Carolyn Cole, 2004 Feature Photography
Kim Murphy, 2011 Public Service contributor, 2005 International Reporting
David Rohde, 2009 International Reporting, 1996 International Reporting
Shirley Christian, 1981 International Reporting
Moderated by John Daniszewski, Vice President for International News, Associated Press, Pulitzer Prize Board member
11:30 a.m. – 1 p.m.
Photography Gallery Talks
Photographers:
Don Bartletti, 2003 Feature Photography
Craig Walker, 2012 Feature Photography, 2010 Feature Photography
Nick Ut, 1973 Spot News Photography
Carolyn Cole, 2004 Feature Photography
David Hume Kennerly, 1972 Feature Photography
1 – 2:30 p.m.
Migration
Panelists:
Don Bartletti, 2003 Feature Photography
Ayad Akhtar, 2013 Drama
Sheryl WuDunn, 1990 International Reporting
Hector Becerra, 2004 Breaking News Reporting contributor, 2011 Public Service contributor
Julia Preston, 1998 International Reporting contributor
Moderated by Roberto Suro, Professor of Journalism and Social Policy, USC Annenberg School for Communication and Journalism
2:45 – 3:45 p.m.
Veterans
Panelists:
Quiara Alegria Hudes, 2012 Drama
Dana Priest, 2006 Beat Reporting, 2008 Public Service contributor
Anne Hull, 2008 Public Service contributor
Terry Anderson, Vietnam veteran and voice for Lewis Puller Jr., 1992 Autobiography
Moderated by David Kennedy, 2000 History, Donald J. McLachlan Professor of History, Emeritus, Stanford University

In collaboration with